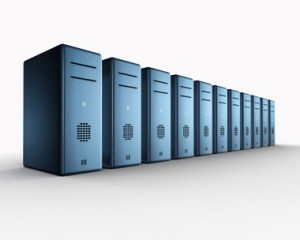 When creating the site is always a question where to place the site ready. If you plan to create a website, business card or a small site (up to hundreds of documents) with low attendance (to 50 osіb the day), you may well be content with virtual hosting, but if your site (Internet-Directory, shop, portal … ) of the great obsâgu (over 1000 documents) and will be frequent use of the resource (from 200 visitors a day), You then direct route to the server vidіleny (details about why it is written in an article on virtual hosting). The main difference is, that the virtual host site hosted by, except where he has many other sites, ie for the site is allocated only a portion of server resources. Name it "vidіleny server" speak for yourself – server will, designed to accommodate only one site. To make it clearer: Web Hosting – Tse Communal Apartment Site, vidіleny a server – separate. Of course, cost of these services varies considerably, so you need to weigh the good "for" and "against", before deciding, you need your hosting project.
Company "Website" hopes z complex service location and domain registration projects on the Internet.
We work with clients of different profile: major investment firms and banks, corporate offices business centers, companies, specializing in e-commerce, independent associations and individuals.
The quality of our services is confirmed by the confidence and persistence of our customers and is under a proven technology and administrative framework.
"We offer inexpensive, fast and professional hosting!"
We provide virtual server customers only on specialized equipment with a high degree of reliability and speed of information transfer and data. Sites of our clients work without interruptions and delays, and most customers are quiet for the preservation of printed materials. The company website pay special attention to protect information from unauthorized access. Virtual Server customers are independent of server space and protected from outside penetration.
Our range include poslug:
nadannya inexpensive, Fast and Professional Hosting;
registration and re-registration of domain names;
Download Virtual Server customers;
rent servers;
value of a domain name depends on the area of ​​registration. Domain name registration is valid for one year from the date of registration;
fee for hosting ranges from 60 UAH per month.
Have quick hosting or a domain through Web form zatelefonuyte us abo +38 067 5577677 or +38 097 9661803.
All servers of our partners are provided with lots of installed software. Installed software includes many popular programs and satisfy even the most discerning taste. It means, that immediately after the activation of Virtual Server is ready to work for the benefit of you and your customers.
On Virtual Server running the latest version of the operating system on a Windows or Linux ( customer's choice) and the latest versions of software: Apache 2.x, MySQL 5.x, PHP 5.x, Perl 5.8.7. This set of software we recommend to all those, who wants to use the most recent developments in programming and hosting.
How to order hosting or domain registration in Ivano-Frankivsk?
To apply for hosting and domain registration you can in any convenient manner: make a phone call in Ivano Frankivsk (097) 966-18-03 or fill Feedback, who asked power, you are interested in our team, who will answer all questions about hosting and calling plans and domain name registration and further service. Also we can rent a physical server. It is possible to register Cyrillic domain names. Order cheap hosting or domain registration in Frankіvsku, Kolomyia, Outer, Yaremche and Косові.