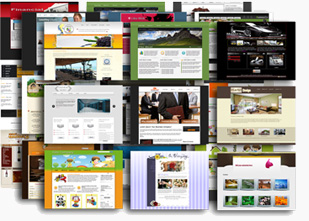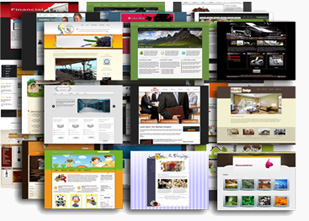 The best option for most small companies. A distinctive feature of this site is Development Platform - site developed on the basis of modern content management system. The main advantage of this site - work with templates, so maybe save a single concept in the design and thus adjust view each page individually. Working with the site set up based on CMS, You do not have to learn programming language, quite a time to remember the algorithm adding material and you will be able to update content yourself, in the visual editor similar to MS Word. Standard sections of the package: component for the news (Star and news sections), voting system, Form zvorotnogo zv'yazka, news, Web directory posilan. This set is the basis for these types of sites. This proposal is interesting not only to, it suits most customers, Ale to the first slit, that set of services, provided in this proposal has much less value, than ordering the same services separately.
Perelіk poslug included in the package "Base":
Site Design: individual
Obsyag site: to 20 p.
Term of: from 1 to 3 weeks
Tsіna site: from 400 u.o.
The package "Base" enter:
Preparation of contract and specification for the development site;
Developing original site design (a design concept and two of its completion by the customer);
Nesting Site (кросбраузерність, without pomilok, considering search engine optimization);
Installing upravlіnnya site (CMS). With it you will be able to create sections and pages on the site, add and edit information;
Filling the finished site information. If the information for the site was provided by the customer before beginning design, we lay out her free site (not more than 10 text pages and 10 images). Total number of pages on the site an unlimited;
Domain name registration per year. Your site will be located at the type www.Your-imya.com.ua;
Hosting a site on rіk. Committing to your site to 300 Mb on our server;
Posts skrinʹka mind vaše_ím'â @ vaš_domen;
Створення іконки favicon. This icon is displayed instead of the standard in the address bar and tab / Go to is browsers;
The system of visits to (bigmir.net і / Yandex abo);
Optimizing code for all search engines;
Registration in search engines Google, Яндекс і Rambler.
* The cost of creating the site indicated the approximate, can vary from many factors. To clarify the final price contact our office. Tsіna vklyuchaє MPE 20%.
✕