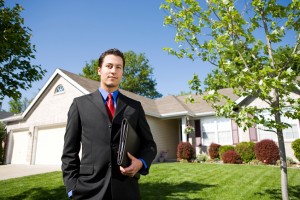 Website development for real estate agencies is the main activity of our company, most we specialize in designing websites for the sale, rental. With the right approach to doing real business on the Internet can get very good profit, good communication and reputation. Correctly filing objects Online, photos, description of objects, reviews, shares, site does all the work for you. Before you arrive applications with requests to tell more about the object, show a particular property and if the customer is satisfied, he buys it, and you get a commission.
The cost of site development and real estate advertising fees can be paid in the first month of. Even if you know nothing about driving real business via the Internet, We'll help you learn. We will make you modern site, and implement any function, who only wish, develop a convenient control panel, which can easily enjoy the man, only develops computer.
When you create real estate sites, there are some features, which could be decisive for the average user. We're talking about those factors, which affect the psychology of man and make him stay longer on your site. Because creating a site of real estate to be understood, which will be key factors to attract attention went Rights, and that it will make use the services of your company.
The following are factors, which must be present in quality real estate website. This should take note, for owners of existing projects, and for newcomers in the field of real estate services. During yuzabilnyy real estate website design, we understand its Cross-browser compatibility, intelligibility, definition. Regarding krosbrauzernosti, your site should look the same in all browsers. People use different browsers, know which programs people will go today. After all, it can become a potential customer, or a regular user, it should not scare errors and sloppy layout design. The term clarity site, be understood, that people should intuitively guess where to click, to obtain particular information. It concerns a navigational elements of the site. You can paint all the information so, make it clear, thus invest in 20000 symbols. For the person looking for a home, cottage, area, etc.. no need to read, he needs to see an option and contact details. Because real estate site must be clear in terms of presentation of information.
And most importantly, we'll customize your website an effective advertising campaign, whereby you sell real estate via the Internet. With, advertising costs will be 10 times less profit, you can gain from property sales.
We carefully listen to all your wishes and offer the most effective solution. Your website will not only functional, informative and easy to use – it will compare favorably stylish, unforgettable and original design. All that, undoubtedly, your company will attract new customers and increase your profits.
With the right approach to the development and promotion we guarantee sales!